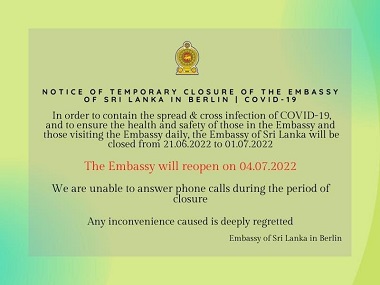 In order to contain the spread and cross infection of Covid-19 and to ensure the health and safety of those in the Embassy and those visiting the Embassy daily, the Embassy of Sri Lanka will be closed from 21.06.2022 to 01.07.2022.
The Embassy will reopen on 04.07.2022.
We are unable to answer phone calls during the period of closure.
Any inconvenience caused is deeply regretted.
Embassy of Sri Lanka in Berlin