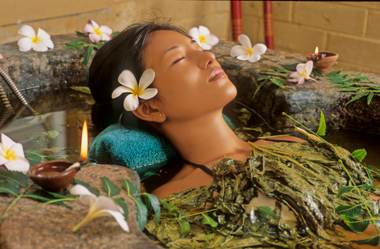 For many years Sri Lanka's ayurvedic resorts have attracted westerners who are interested in a more holistic approach than the conventional medicine and seek healing with the Ayurvedic principle of balance body, mind and soul. Sri-Lankan ayurvedic resorts are among the best in the world and many guests are repeaters.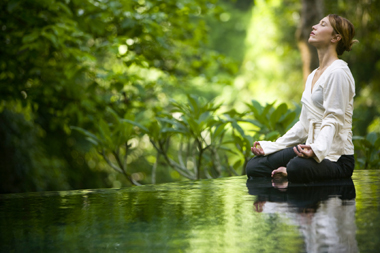 Ayurveda – derived from the Sanskrit words for life (ayuh) and knowledge or science (veda) – is one of the world's oldest forms of healing, originated in India more than 3,000 years ago and soon spread to Sri Lanka, where Sinhalese kings established Ayurveda treatment centres in the ancient cities of Anuradhapura and Polonnaruwa.
The basis of Ayurveda is the belief in a combination of five elements which form three types of energy or dosha within the body: vatha (a combination of air and space); pitha (fire and water) and kappha (earth and water). Ayurvedic practitioners believe that illness arises when these dosha are out of balance, and work to restore harmony.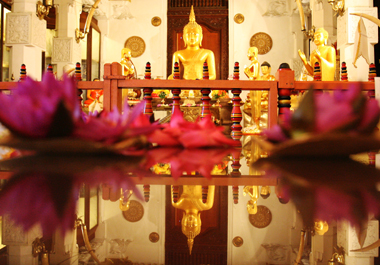 Comprehensive treatment not only includes massage, herbal baths, oil treatment and a special diet, but also involves meditation, yoga and music to bring body and mind into a state of complete harmony. Diseases from stress to diabetes, migraine, asthma, arthritis and high blood pressure are treated and it also helps to boost the immune system, promotes a general sense of well-being and even helps delay the ageing process and to lose weight.
There are around 6,500 registered Ayurveda practitioners in Sri Lanka, with around twice that number practicing informally in the villages. Specialized Ayurveda resorts cater almost exclusively to visitors to Sri Lanka. They are generally encouraged to stay up to two or three weeks to obtain the maximum benefit from a combination of pure and fresh air, a largely vegetarian diet, yoga, meditation and individually designed Ayurvedic treatments.
Among the most popular Ayurvedic resorts are the Barberyn Reef Resort in Beruwela, which was the first hotel specializing in Ayurvedic treatments in 1984, and its sister hotel Barberyn Beach (www.barberynresorts.de) in Weligama, the Lawrence Hill Paradise (www.ayurvedakurlaub.de) under German management and the Lanka Princess (www.lankaprincess.com).