Besides tropical beaches, stunning natural wonders and thousands of years old cultural heritage, action-packed popular sports and traditional festivals are also to be found on the island. Amazingly, this unique range of holiday possibilities are all to be found on manageable terrain: the island covers only an area of around 65,000 sq km (almost the size of Bavaria) and visitors don't have to cover huge distances to find variety. Here are 10 good reasons to visit Sri Lanka:
Diversity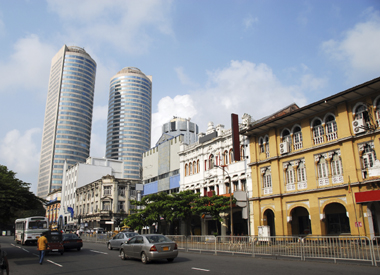 With many sites and scenes bottled up in to a small island, a traveller could be riding the waves in the dawn and admiring the green carpeted mountains by dusk. Travel destinations in Sri Lanka provide an array of holiday experiences from beach holidays to a marathon of wildlife watching, adrenaline pumping adventure sports and pilgrimage to some of the oldest cities in the world. With so many cultures living next to each other, life in Sri Lanka offers a series of festivities throughout the year.
People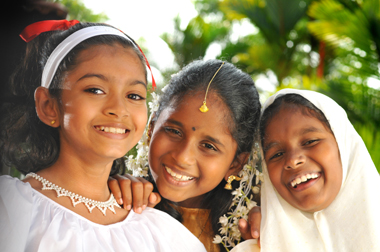 Sri Lanka is a multi-ethnic, multi-religious and multi-cultural society – a reflection of the island's encounter with successive foreign immigrants.

The main ethnics, Sinhalese and Tamils, both originate from the Indian subcontinent. Muslims settlers reached the island from the time it became an ancient trading centre. Similarly, Malays and Chinese were attracted to the island. The Portuguese and British brought with them Kaffirs from Africa, and the Dutch an assortment of European traders, the Burghers. A fascinating mixture of cultures. And whatever their situation in society – the smiles and the hospitality of Sri Lankans are legendary and worth an experience.
Cultural Heritage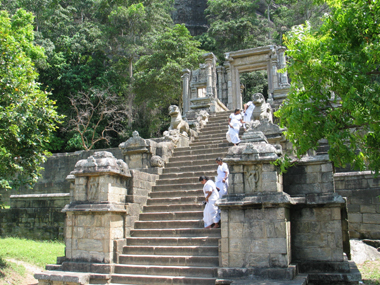 The small island is proud of eight UNESCO World Heritage sites, which can be visited within one week. These include historic Galle in the south of the Island with its famous fort from the Dutch colonial period. In the heart of Sri Lanka, right in the mountainous jungle, Kandy, the hidden kingdom and the religious capital, awaits to be discovered. The gigantic monolith Sigiriya and the ancient cities of Anuradhapura and Polonnaruwa are also worth seeing – as well as the cave temple of Dambulla, the Sinharaja Forest Reserve and the Central Highlands.
Festivals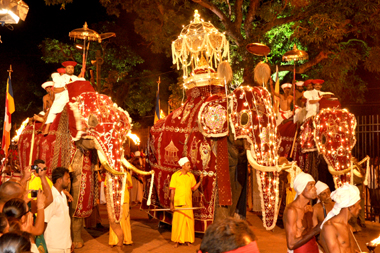 Nearly all the world's major religious denominations are represented in Sri Lanka. Add to this a plethora of ethnicities and social groupings, and the result is a crowded festival calendar.

Numerous colorful festivals, giving new life to ancient traditions and spiritual practices of the islanders, are not to be missed. A highlight for all senses is Aluth Avurudda – the Hindu and Buddhist New Year's festival in April. For two days life takes place on the streets – with music, fireworks and delicious food. The Vesak festival in May is the most important festival of the Buddhists, which marks the first month of the Buddhist calendar year. Roads and houses are decorated with ornate lanterns and all of Sri Lanka looks like a single sea of lights. At the Kandy Festival (July/August) vacationers can immerse themselves into the medieval past of Sri Lanka: ancient costumes, vibrant dances, music and decorated elephants unleash the beauty of the rich tradition of the island.
Spiritual Experiences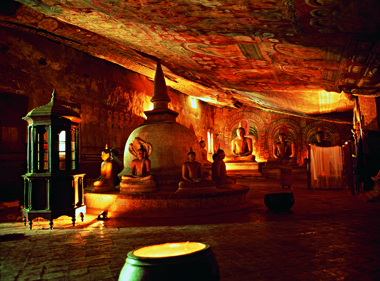 Buddhism has become extremely popular in Western countries and in Sri Lanka visitors can experience the pure teachings of Buddha, mix with the local Buddhists at places of pilgrimage and plunge into the popular belief of the Singhalese. One of the most important relics of Buddhism, a holy molar, is preserved in the temple of the Dalada Maligawa in Kandy. Visitors can join the daily poojas (praying ceremonies)and once a year a magnificent procession, is dedicated to the holy relic. Another important place of pilgrimage is Adam's Peak, a holy mountain to Buddhists, Hindus, Christians and Muslims alike. Visitors can join the walk up to the peak to enjoy the sunset and the spiritual atmosphere.
Ayurveda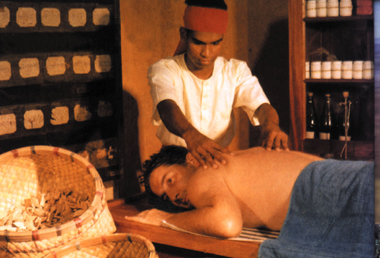 Ayurveda & Spas

Well-being for all senses is part of Sri Lanka's tradition: Ayurveda, the 2000 year old Indian medicine, is still very popular in Sri Lanka and visitors coming to the island for ayurvedic treatments are very often repeaters. Those who don't have the time for a two or three weeks stay at one of the health resorts, find Ayurveda massages, meditation, yoga lessons or spas in many hotels. Sri Lanka is definitely a perfect place for relaxation.
Nature & Wildlife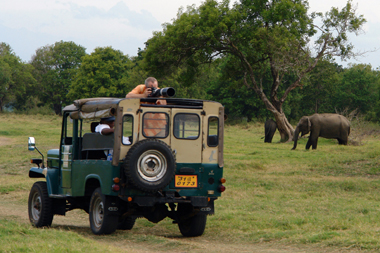 Sri Lanka is a haven for nature lovers: from whale watching on the southernmost point Dondra Head to an elephant encounter in the Minneriya National Park or an expedition through the rainforest of Sinharaja – the biodiversity of the island is stunning and 13% of Sri Lanka are conserved as national parks, reserves, sanctuaries and jungle corridors.

A safari in one of the 14 national parks offers the chance to see some of Sri Lanka's 91 mammals (16 endemic) – elephant, leopard, sloth bear, sambhur, spotted deer, hog, mouse- and barking-deer, wild boar, porcupine, ant-eater, civet cat, loris, giant squirrel, and monkeys such as the macaque, purple-faced leaf monkey and grey langur. The island is also an ornithologist's paradise, with over 233 resident species, (33 endemic) – but migratory species stretch the number to an astounding 482. There are 171 reptiles (101 endemic including two crocodile species).
Sports & Adventure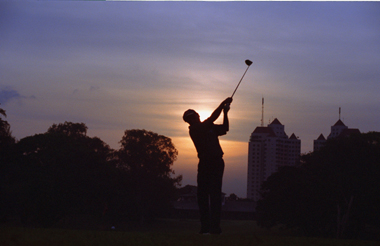 With over 1,600 km of coast, Sri Lanka is an ideal location for wind-surfing, water-skiing, surfing, sailing, scuba-diving (including wreck-diving), snorkeling and more.Sri Lanka possesses over 100 hundred rivers, together with lagoons and 'tanks' (irrigation lakes), so there are plentiful opportunities for year-round kayaking and canoeing.
The Kelani Ganga near Kitulgala has fast headwaters and rapids ideal for white-water rafting. Varied landscapes, wildlife, and archaeological sites offer excellent opportunities for hiking and trekking. Nature trails include the Sinharaja rainforest, the cloud-forests of Horton Plains, the Knuckles (mountain range), and Hakgala Strict Natural Reserve.
Beaches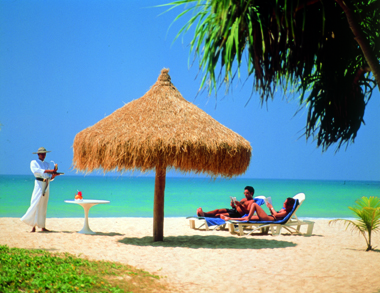 Brilliant white sand and palm-lined: the choice of beaches with the azure-blue Indian Ocean is inexhaustible. Whether well connected trend coasts or lonely bays – Sri Lanka bathes in diversity.
Hotels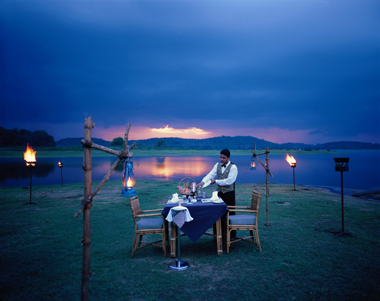 The island is generally blessed with impressive hotels usually situated in stunning settings. The coastal areas, especially the west and south, have innumerable resort hotels. Several are designed by Geoffrey Bawa, one of the 20th-century's foremost Asian architects. His vision encompasses a style referred to as 'tropical modernism' in which forms of modernism are beautifully softened and enriched by traditional influences and surrounding landscapes. There are also an increasing number of boutique hotels on the west and south coast, mainly centred at Galle. Hill country towns such as Kandy, Nuwara Eliya and Bandarawela feature colonial era hotels, and for those who venture farther afield, perhaps to indulge in adventure sports, there are beautifully converted colonial homes, tea and rubber plantation buildings, jungle cabins, tree-houses and eco-lodges, but also guest houses and home-stays offering economy deals for travellers on a budget.