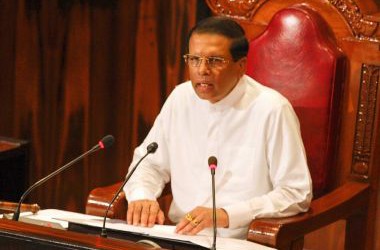 Honorable Speaker, honorable Members of Parliament,
It is my great pleasure to offer you the congratulations of the people of Sri Lanka and welcome you to the new parliament. You are the democratically elected representatives of the people and you have been elected in the most peaceful election held in the history of our country.
As a person political experience of more than five decades, including 26 years as a Member of Parliament, I take this opportunity extend my thanks to the brotherly people in this country, those who voted for and against me at the Presidential Election on January 08, which I won as the Common Candidate of the opposition.