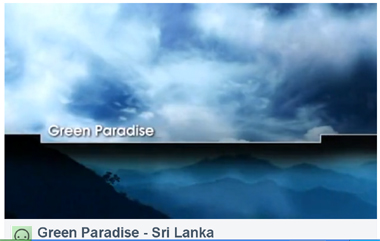 Pascal Sarragot and Salvatore Guadagnino have made a film about the beauty of Sri Lanka's nature. This is part of a series in which they explore the most beautiful natural paradises in the world, preserved thanks to the dedication of local populations. In each film, we meet the inhabitants of these areas who have developed small businesses to welcome visitors in their environment. Another form of tourism is born: sustainable tourism.
These travellers respect local cultures and are eager for authenticity. Green Paradise tells us the story of devoted inhabitants who manage to benefit from this new form of tourism and conserve their traditional way of life. They dedicate themselves to the protection of their natural heritage by resisting mass tourism.
Watch Video under http://vimeo.com/52769004!