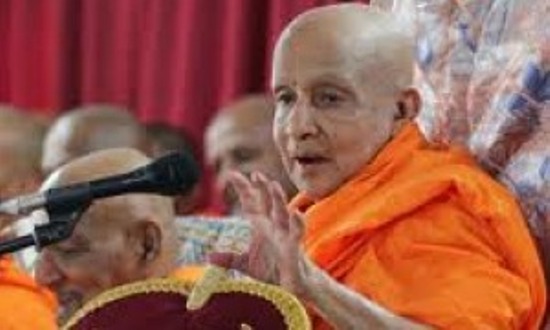 Embracing Buddhism / He has found a Way to end Suffering / Therefore transforming Ranmali Sa to Lunbini / Passing on his Wisdom to his Countrymen.
Some years ago he still led a life of luxury in his home country Germany. But he strived to a permanent happiness, since he felt that luxury in life wouldn't be there forever. He has now found out that what he was looking for can only found in Buddhism.
Therefore the young German has travelled to Sri Lanka and become a Buddhist monk. He is now living in a Buddhist monastery and meditating. For a delegation from Germany, Ivo van Cullenburg organized a meeting with the Buddhist monk in Sri Lanka with German origins. It was a picturesque view, when he explained the value of the teachings of the Buddha to his countrymen.
Image: Keerthi Amarasekara, Text:Anuradha Hiripitiya, http://www.divaina.com/