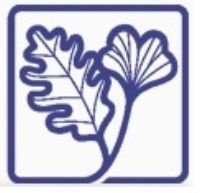 In 2013 Sri Lanka is the partner country of the biggest networking platform in Germany when it comes to establishing successful business relations between Germany and the rising markets of the Asian-Pacific Region. Organised by DAW German-Asian Business Circle on 25 February 2013 in Frankfurt, this event will attract over 1,000 guests from the private sector including consumer goods, tourism, environmental protection, food and medical companies as well as representatives from NGOs, diplomatic corps and other institution operating world wide.
At the Economic Forum Asia-Pacific business leaders will be able to get the general picture about the economic outlook in 2013 as well as about the trade relations between Germany and Sri Lanka. Honourable Minister of Industry and Commerce, Mr Rishad Bathiudeen, will take part at one of the panel discussions before he will introduce opportunities of investment and trade to the German business community.
At the New Year's Reception Asia-Pacific in the evening, the participants will be invited to visit presentation booths of both, multinational corporations as well as small and medium size enterprises. Sri Lanka is broadly presented at this event with Ceylon Chamber of Commerce, Tourist Board – western province and Aitken Spence – Heritage Grove Retirement Community own presentation booths. The Reception will be opened by the cultural performance of the Hewisi Band from the Bishop's College in Colombo. 22 young artists will travel to Germany in order to show Sri Lanka's cultural heritage and beauty. The De Lanerolle Brothers are been flown in by SriLankan Airlines to entertain the audience The key note speech of the evening will be delivered by Dr. Sarath Amunugama, Minister (Senior) for International Monetary Co-operation and Deputy Minister of Finance and Planning.
The biggest asset for the private sector from Sri Lanka and Germany will be the matchmaking meetings. Sri Lankan Consulate General in Frankfurt and the German-Asian Business Circle have organised special meetings with 12 companies.
Article courtesy of Alexander Alles
Director of International Relations, German-Asian Business Circle