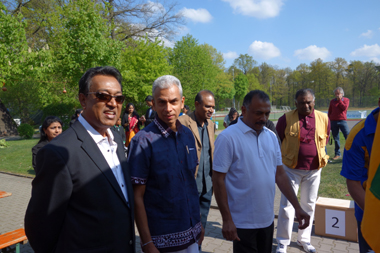 An excellent event was organized by the Consulate General of Sri Lanka in Frankfurt, Germany to celebrate the Sinhala and Tamil New Year on 20th April at Zeppelinheim Sports Grounds, Neu-Isenburg with the participation and support of Sinhala, Tamil, Muslim, German and other nationalities. The Chief Guest for the event was H.E Sarath Kongahage the Ambassador of Sri Lanka to Germany, on the invitation of Pradip Jayewardene, Consul General of Sri Lanka in Frankfurt, Germany.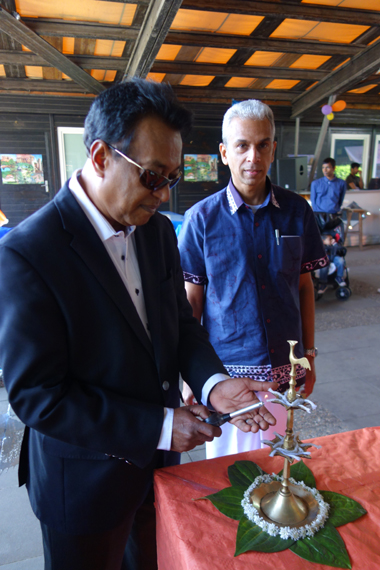 The event commenced with the hoisting of the national flag and the national anthem. The event comprised of the traditional boiling of milk and traditional breakfast and continued with customary avurudhu games late into the evening. The participants were delighted with the avurudu tea table, which consisted of kavum, kiribath and other Sri Lankan sweets rarely seen in Germany. A sumptuous Sri Lankan lunch was provided and hoppers, vade, kottu and other Sri Lankan fast food was available in the evening. Sri Lanka tea was available throughout the day.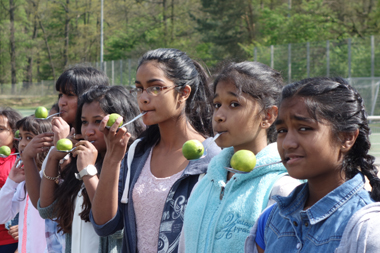 Avurudu Kumari Pageant was the most colorful event of the day with contestants from Sinhala, Tamil and German nationalities. The winners of all events received attractive prizes thanks to generous support from sponsors. Top prizes were a Srilankan airlines ticket, gift vouchers for Ayurvedic treatments and free accommodation in both Sri Lankan and Frankfurt Hotels. This event was a unique experience to many German participants who experienced Sri Lankan culture and revelry for the first time.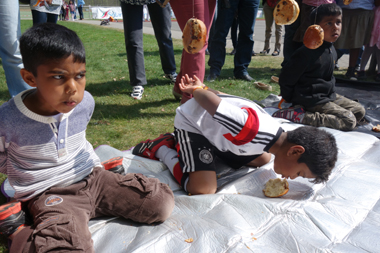 H.E Sarath Kongahage, Ambassador of Sri Lanka to Germany addressed the gathering. While wishing all participants all the best for the New Year, he used the opportunity to say farewell to the Sri Lanka community and wish them all success in the future.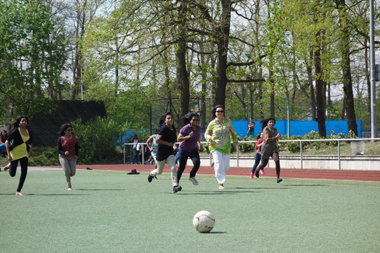 Consul General Pradip Jayewardene thanked the Sri Lankan community and all nationalities for their participation to make the event a success. Further, he pointed out that this kind of events was necessary to retain our customs and pass them on to the next generation. The Consul General appreciated the friendship between the Sinhala and Tamil communities in Frankfurt and expressed his hope of an enduring friendship. He also requested them to stay in contact with the Consulate General office. He thanked the sponsors and the individuals who gave their unstinted support to make this event a success. Finally he apologized for any shortcoming as a result of the unprecedented number of participants.