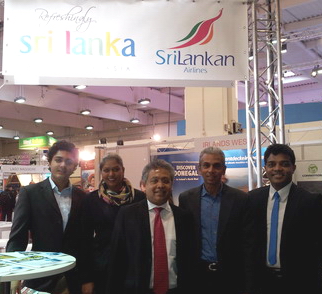 The 2012 Hanover Trade Fair, the world's largest and most influential industrial technology fair and known as the barometer of the global industry, was recently held in Hannover, Germany from 23rd to 27th April, 2012. This year's Trade Fair focused on the environmental technology and industry and a total of 5,000 companies and associations from some 69 countries and regions around the world occupied a total display area of more than 172,000 square meters.
Nearly half of the exhibitors come from outside Germany. Alongside the partner country China, the countries with the largest contingents of exhibitors include Italy, Turkey, France, Switzerland and the U.S. turned up at this year's Hannover Industrial Exposition. Facilitated by the Consulate General of Sri Lanka and Export Development Board (EDB), Sri Lankan companies Laugfs Tires and Samson Rubbers/DSI Rubber Products exhibited their products at the fair.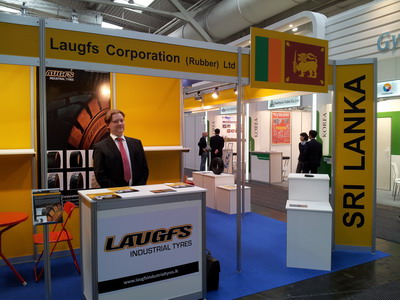 Under the theme of the "greentelligence" throughout this year's Hannover fair, as exhibitors from various industrial sectors are poised to demonstrate how the smart integration of efficient processes, eco-friendly materials and sustainable products will drive future market growth.As flagship fair for environmental technology covers the entire array of green technologies available from and for every conceivable industry, some 120 exhibitors from 12 countries have signed up for the premiere of IndustrialGreenTec, and 80 percent including Laugfs Tires Sri Lanka are making their first-ever appearance at Hannover Expo.